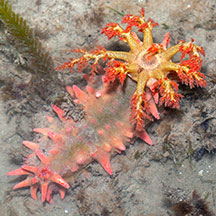 Feeding tentacles of a
sea cucumber
.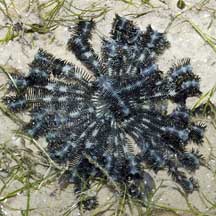 Feather stars
gather tiny edible bits
from the water with their feathery arms.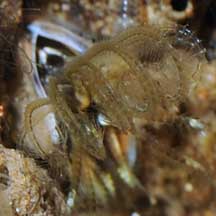 Barnacles
have feathery legs to gather
edible bits from the water.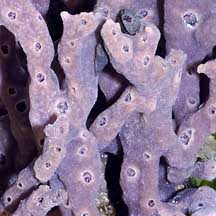 Sponges
generate a current of water through the porous body to extract tiny edible bits.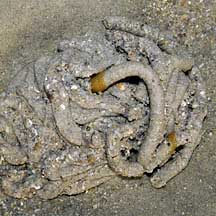 The
acorn worm
processes sand for edible
bits, producing coils of processed sand.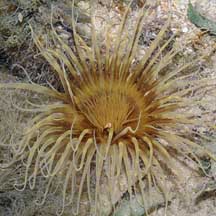 Cerianthids
gather bits from
the water with their tentacles.