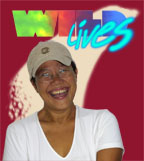 what is wild lives about?

I was amazed and quite touched when I was invited by the National Day Committee 2004 to join MoBlog Singapore.

Overcoming the initial intimidation, I took it as an opportunity to showcase not only Singapore's fabulous natural heritage, but also the wonderful community of people who are passionate about it.

These include volunteers, professionals and "ordinary" people that I have met in my wanderings through our wild places.

The NDP moblog ended on 31 Aug 04. This is the website version of the moblog.